Altium USB JTAG
Altium USB JTAG

Altium's USB JTAG Adapter allows you to fully experience the benefits of LiveDesign and interact live with your chosen development board via Altium Designer.
Our solution is the specially-designed TC2050-MINIHDMI cable!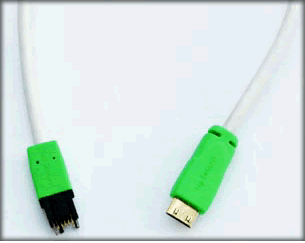 The TC2050-MINIHDMI cable comes in both "legged" and "no-leg" versions.
For hands-free debugging, the TC2050-MINIHDMI will require the TC2050-CLIP to hold the cable in place.
Check out the data sheets here:
TC2050-MINIHDMI

You can purchase the "LEGGED" cable here:
| | | |
| --- | --- | --- |
| | TC2050-MINIHDMI | Tag-Connect In Circuit "Legged" Cable for Altium USB JTAG connecter |

And the "NO-LEG" version here:
TC2050-MINIHDMI-NL

Tag-Connect In Circuit "No-Legs" Cable for Altium USB JTAG connecter

TC2050-CLIP

Retaining clip board for use with TC2050-NL family