Tag-Connect with Atmel's AVRISP mkII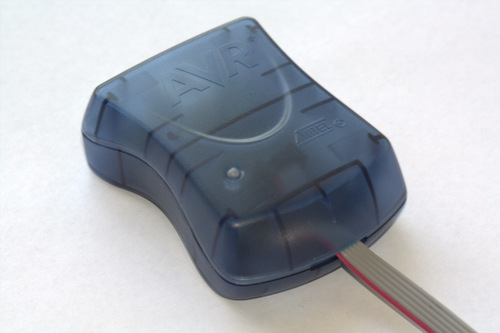 The Atmel AVRISP is used for field upgrades of Atmel 8-bit AVR microcontrollers with ISP or PDI interfaces.
Tag-Connect™ replacement debug/programming cables save cost and space on every board!
The AVRISP is compatible with our TC2030-IDC or TC2030-IDC-NL cables.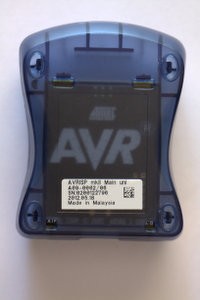 1. Turn device over on its back-side.
2. Unlatch the four locating at the corners.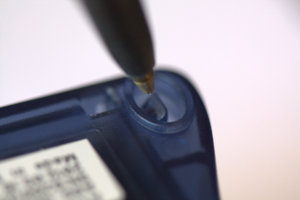 Use a pen or screwdriver to unlatch them. Then remove the top cover to obtain access to the internal circuit board.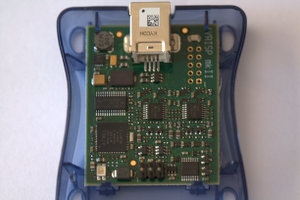 Carefully remove the existing 6-pin ribbon cable, taking note of the pin 1 orientation.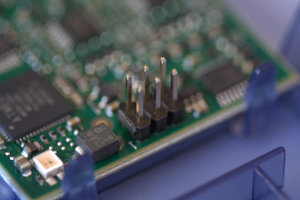 Plug in the TC2030-IDC family Tag-Connect cable. Make sure that pin 1 is aligned.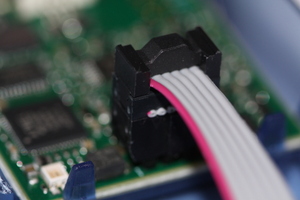 Replace the top cover and you are ready to go!
Both "legged" and "no-leg" cables come in the standard 6″ length or you can use the longer 10″ versions TC2030-IDC-10 and TC2030-IDC-NL-10.
The TC2030-IDC-NL can be used with the TC2030-CLIP board to provide a hands-free debugging and programming.
You can find the datasheets for the cables along with footprint information here:

To avoid heartache, please check your layout against the common mistakes shown on the last page of the relevant datasheet.
Solutions