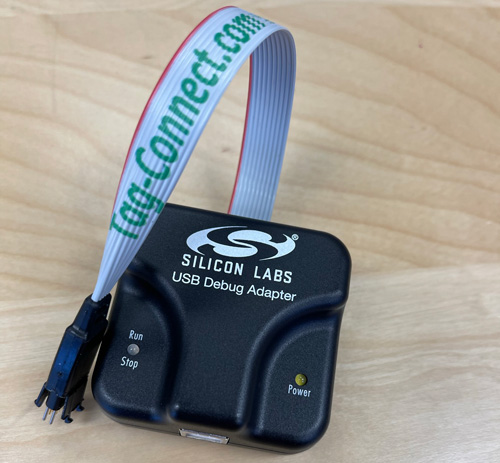 The Silicon Labs USB Debug Adapter DEBUGADPTR1-USB is a debugger and programmer that connects a PC's USB port to the target system under test. When combined with Tag-Connect's unique space saving test & program connectors, it allows you to program and debug Silicon Labs' 8051 based 8-bit devices using a tiny PCB footprint. All 10 pins of the USB Debug Adapter are connected through to the target board allowing either JTAG or C2 protocol to be used.
The ribbon cable supplied with the debugger can easily be replaced by the 10-pin Tag-Connect™ TC2050-IDC legged cable or the TC2050-IDC-NL 'No-legs' cable to minimise target board footprint and to give you zero component cost for the debug connector on the target board.
Tag-Connect™ replacement debug/programming cables save cost and space on every board!
Installation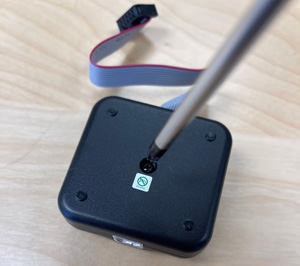 Invert unit and remove screw to open case.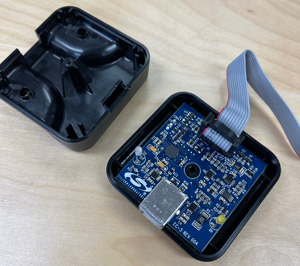 Showing case open – still with existing cable.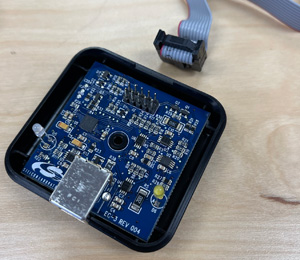 Existing programming cable removed.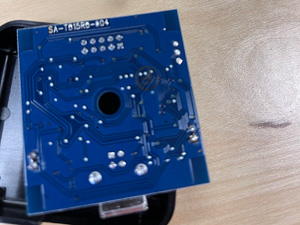 Removing PCB allows identification of pin 1 (square pad).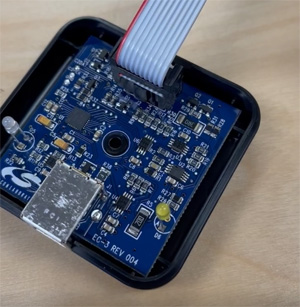 Tag-Connect™ TC2050-IDC debug cable installed.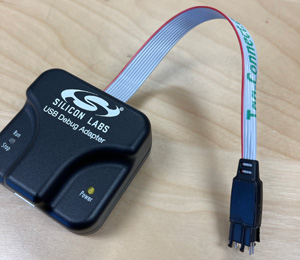 Case closed up again. Tag-Connect™ TC2050-IDC programming cable installed.
Solutions