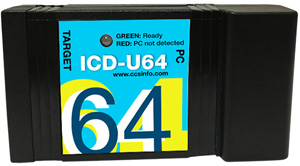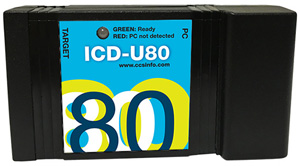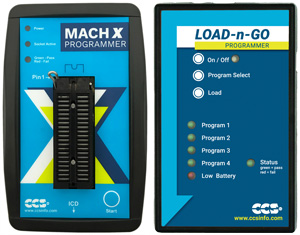 CCS offer a range of in-circuit programmers and debuggers with ICSP capabilities for programming and debugging Microchip's PIC MCUs and dsPIC DSCs. Models include: ICD-U40, ICD-S40, ICD-U64 and ICD-U80. they also have the Mach X and LOAD-n-GO programmers with ICSP capabilities. These devices all feature an RJ12 ICSP connector.
Tag-Connect™ replacement debug/programming cables save cost and space on every board!
The Tag-Connect™ TC2030-MCP family cables are designed for Microchip and compatible debuggers that use a Modular RJ12 Connector. Just plug our cable in. The cable is available in both a "Legged" and a "No-Legs" version. Read more about Legged on No Legs. We have the cables available in a standard length using the TC2030-MCP or TC2030-MCP-NL or the longer 10″/250mm length using the 10″/250mm PIC programming cable, with legs or 10″/250mm PIC programming cable, no legs cables.
The "No Legs" cables will require the TC2030-CLIP-3PACK if you want a hands-free solution while debugging.
Check out the data sheets:
Standard Length Cable Solutions
Solutions
10″ Cable Solutions
Solutions