TC2050-MINIHDMI-NL "No Legs" Cable for Altium's USB JTAG programmer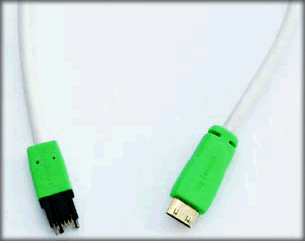 The TC2050-MINIHDMI and the TC2050-MINIHDMI-NL are 10 pin Plug of Nails Cables for use with Altium's cross platform USB JTag unit which uses a Mini-HDMI connector.
Refer to the TC2050-IDC and TC2050-IDC-NL Datasheets for TC2050 Footprint Details.
Product information can be read here.
Alitium discontinued their USB JTag programmer several years ago. This is the last batch of these MINIHDMI cables, we do not plan to make more (but can always make a special cable for you). You can always use our standard TC2050-IDC and TC2050-IDC-NL cables with one of Altium's adapters.